Product Reviews
Subscription boxes are so fun—they're a surprise gift to yourself when they arrive. And for those of ... [Keep Reading...]
Life & Ponderings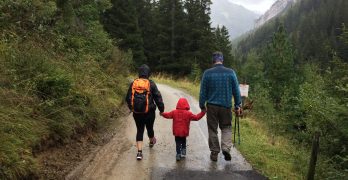 This is a contributed post and contains affiliate links. Adventure holidays are on the rise. With the effects of the pandemic, more and more families […]
We all want to be the best at what we do. Use these 10 steps to become successful in whatever endeavor you choose.
This is a contributed post and contains affiliate links. Your wedding might be closing in sooner than you initially think. A while ago, it felt […]
More from the blog
f you have a passion for cooking and you're great at it, you could easily turn this into a lucrative side or full-time business. Here's how.
One reason to wear a watch is to remind you about time. But besides this, there are many other reasons to wear a watch.
The loss of a loved one is never easy. You can embrace the Lord and live a full life without forgetting treasured people and cherished memories.