This is a contributed post and contains affiliate links.
Age comes for us all, and we all (or at least most of us) like to do what we can to retain our more youthful looks. However, for a lot of people, their approach to anti-aging treatments and tactics only goes as far as clearing their skin of any wrinkles. But there are sides of aging that affect us beyond our skin. And by being so focused on our skin only, we tend to forget and neglect these other important aspects of our bodies. Here are some non-skin related signs of aging and what you can do to fight signs of aging.
Posture
We may not notice any major differences in how we stand and sit from day to day, but the pressure we put on our joints and backs over the years can result in subtle changes. Changes in our posture can become worrying trends as time goes on, leading to us becoming more stooped and hunched over as time goes on. This can go on to be a major contributing factor to all manner of musculoskeletal problems. Thankfully, there are plenty of ways to start improving your posture now. Ensure you're using ergonomic furniture at your workplace or office, such as chairs with proper support. Be sure to exercise often. Exercise like yoga and pilates can help you improve your body's natural range of motion.
Hair
What part of a woman's natural beauty is she likely to spend as much time taking care of as her skin? For most of us, it is our hair. Our hair can lose moisture and essential oils as we get older, making it more brittle and easier to lose. There are plenty of hair care tips you can follow to ensure you keep your beautiful, healthy hair for longer. Caution is the easiest tip to recommend. Be careful to only use dyes and hair care products that don't contain any ingredients like ammonia that could potentially do damage to your hair in the long-run. Give your hair gentle treatment every day or every other day, and trim it in the winter to prevent split ends, too.
Teeth
While teeth can discolor more quickly under the influence of things like wine and coffee, most of us are going to notice our teeth dropping a shade over time as we get older. Whitening can help, but it's only a temporary solution. A lot of people instead opt for treatments like veneers that can cover over the discoloration. Veneers can also help cover over things like chips, cracks, and even slight problems with alignment. If there's an underlying issue, that should be addressed. But for minor cosmetics, they can be a great help. Regular dental trips remain essential as we get older since we're more likely to lose our teeth as we age.
Eyesight
Changes to your eyesight is one of the most common symptoms to experience as you get older. Macular degeneration, also known as age-related age loss, is indeed one of the most common causes of eyesight loss. The most important thing you can do is arrange for an eyesight test when necessary. Before the age of 45, it's recommended at least every five years or so, but should become more regular after that, with an eye test every year for those at 65 and older. There are steps to prevent macular degeneration, as well. Maintaining a healthy weight, eating a nutritious diet, and managing your blood pressure can all reduce the chances of changes to your vision as you grow older.
Hearing
Changes to our hearing as we age is even more common than changes to our eyesight. This mostly happens because the little hair-like cells in our ears, responsible for picking up and transmitting sounds, can die prematurely. Often this happens as a result of being exposed to levels of noise that are too high for too long a period of time. As such, the best way to prevent early changes to your hearing is to make sure that you're careful about how much noise you expose yourself too. For instance, if you go to concerts and other loud gatherings on the regular, you should consider using noise-suppressing earplugs. Furthermore, routine visits with your audiologist, especially as you get older, can help you more quickly notice and treat any changes to your hearing that might happen.
Weight Gain
It might seem like an easy excuse to blame any changes in our weight on our age as time goes on, but it's more than that. Our body's metabolism is what dictates how efficiently we burn the energy we gain through food. For most people, our metabolism starts to slow down in our mid-to-late twenties, and it can slow down even further in the following decades. As such, it can start to seem like we put on weight much more quickly than we did before. The treatment for weight gain remains that same as it ever was, we just typically need to try harder. This includes getting plenty of exercise each day and managing a healthy diet. This should include plenty of greens, low-fat proteins, whole grains, and other high fiber foods while avoiding sugar and saturated fats.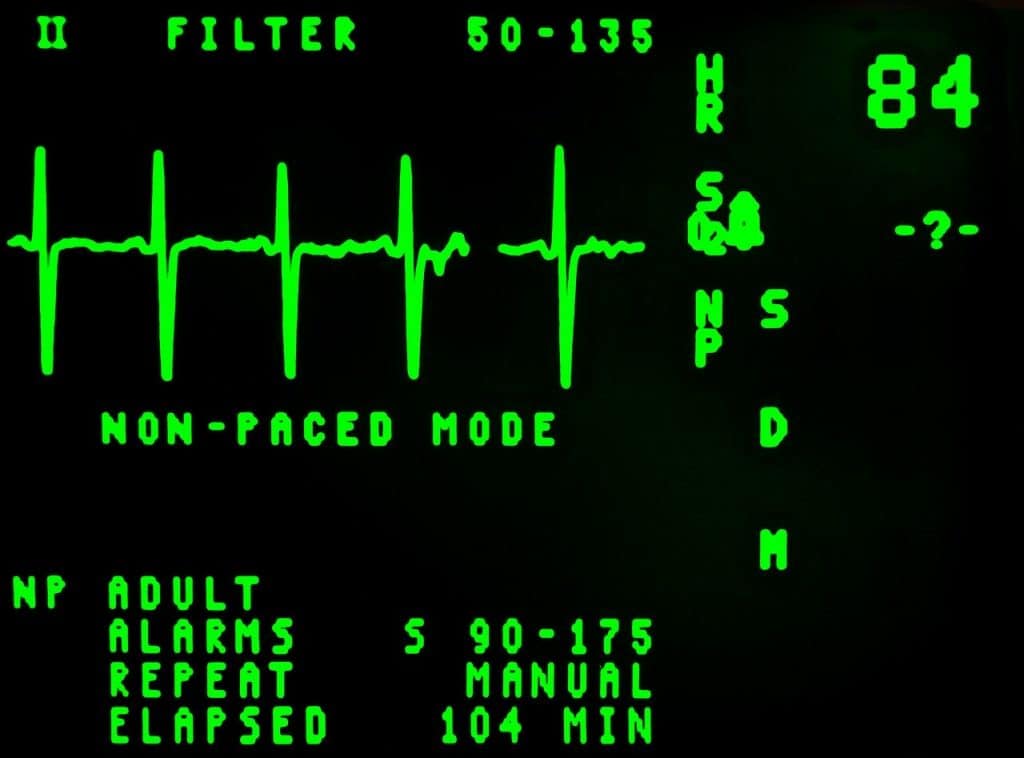 Heart Health
If you experience any changes to your heart, such as tightness in your chest or sudden pain (even if it's temporary and only happens once) then you should visit your doctor as soon as possible. It might be something minor, but chest pains could be a warning sign that some lifestyle changes and medication are needed before the symptoms grow even more serious. As we get older, issues like cardiovascular disease become a much greater risk. Indeed, heart-related chronic disease is one of the most common illnesses of all time, so it shouldn't be taken lightly.
If you want to make sure you're aging as gracefully as possible, then you need to address signs of aging from every angle. Hopefully, these tips to fight signs of aging help you do just that.