America's Test Kitchen is known for Cook's Illustrated and Cook's Country magazines, a website with recipes and tutorials, and the PBS shows America's Test Kitchen and Cook's Country. Their new cookbook, The Ultimate Meal Prep Cookbook, is a testament to years of expertise and getting it right for users. They do all the work to perfect a recipe with ingredients found at your local grocery store, home cook skills, and easy to follow steps, so your meal is chef-worthy and delicious each time.
The America's Test Kitchen Ultimate Meal Prep Cookbook is not your mom's basic cook book–it's chock full of color photos for each recipe, meal plans, shopping lists, fast cook times, easy to assemble ingredients, pantry stocking plans, weekend prep "pantry pour hour" ideas to make weekday meals easier, and much more.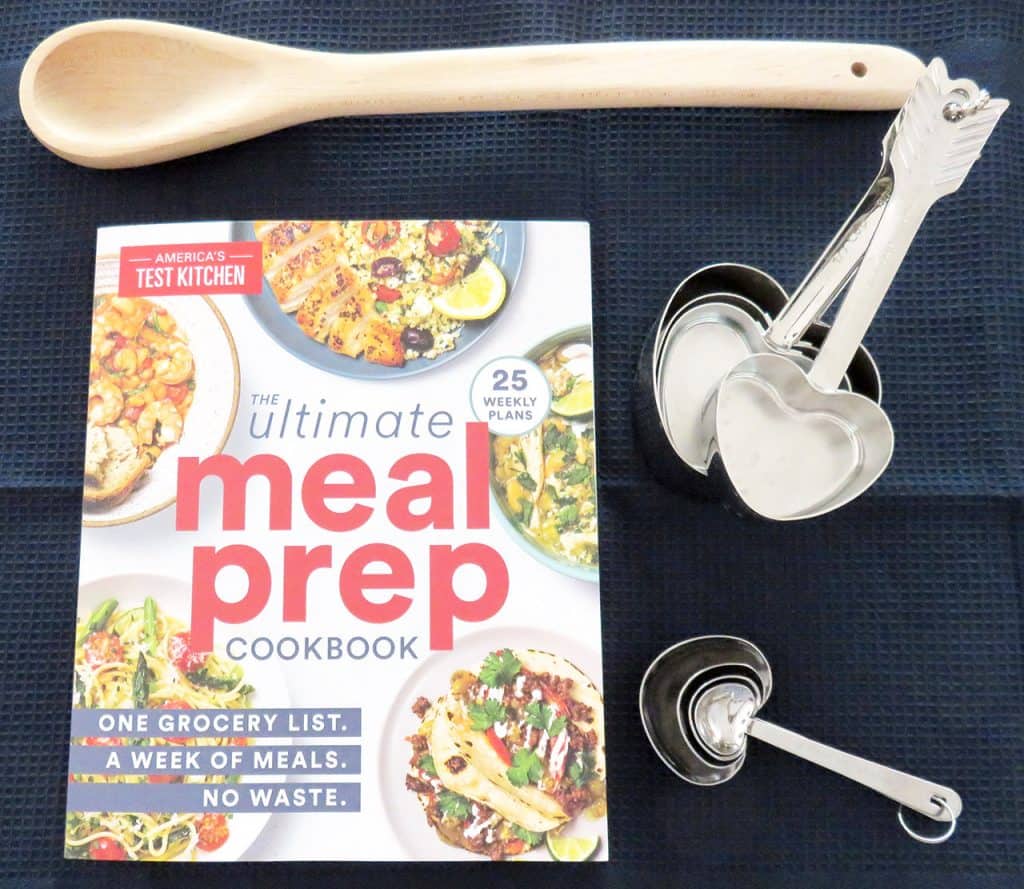 Perfect for busy schedules, the cookbook contains the everything from how to best use your microwave, set up your refrigerator, basic kitchen equipment and supplies for meal prepping, how to double a meal, reheating, freezing, plus all the basics for a novice cook and helpful hints for the seasoned cook.
I paged through the book and picked a recipe which would be easy to make and make the family happy. On my next shopping trip, I bought the items I didn't already have in my pantry. When it came time to make supper, I quickly pulled together a meal which is better than a fast-casual restaurant. The Skillet Tortellini Supper, from Meal Plan 23, is packed with a lot of flavor without a million steps—it was pretty effortless to prep and came together quickly in about 35 minutes.
Adding a few sides and a salad is enough to make a great meal. I already have my next recipe from the cookbook picked out.
The recipes aren't strict, there are tips on how to substitute for things not in the pantry or not meeting one's taste. There are a lot of new ideas and recipes which makes this a nice cookbook to have in addition to others in your kitchen. It also makes a great gift for the new college graduate, newlyweds, empty nesters, busy moms and families, or for anyone looking for something new to make for dinner. It's designed to make the most of your time—the days of spending hours watching over the stove are over. Quick customizable recipes, full of flavor, and pleasing everyone at the table is what we all want and need.
Making one's life easier with busy schedules is necessary in our busy lives, and this cookbook delivers. More than just an all-purpose cookbook, The Ultimate Meal Prep Cookbook from America's Test Kitchen will be your new go-to for quick and easy, but also tasty weeknight meals. The tagline says it all: One Grocery List. A Week of Meals. No Waste.
You can buy America's Test Kitchen's The Ultimate Meal Prep Cookbook from Amazon and other online retailers.