GREATER THAN SPORTS DRINK is a no sugar-added electrolyte drink with better-for-you ingredients compared to alternatives in the marketplace. It's perfect for competitive athletes, backyard athletes, those who are ill and in need of rehydrating, lactating moms, and many others.
I received complimentary product to review in exchange for sharing my honest opinion.
Made with natural ingredients like juices derived from fruit, coconut water, and sea salt means you're receiving a balanced electrolyte solution without added refined sugar. Greater Than Sports Drink is NON-GMO, Certified Organic, Paleo-Friendly, Keto-Friendly, Gluten-Free, Vegan, and caffeine-free.  While water is the standard for rehydration, an electrolyte solution is a great alternative to quickly hydrate one's body while working or active in high heat days, during sick days, to prevent muscle fatigue and cramps, or when you just need an extra boost of liquid for the day. Knowing the ingredients have no synthetic sources makes one feel better giving it to family members.
Moms on the go want to make smart choices for their kids, and they need something the kids will drink, too. With tasty flavors, including Strawberry Lemonade, Watermelon, Tropical, Orange Mango, Peach Clementine, and Grape, there's an option for everyone. Mom's happy with a healthier sports drink for the kids, and the kids enjoy choosing a favorite to throw in the sports bag.
The drinks are in a lightweight, resealable, plastic-free, stay fresh Tetra Pak recyclable carton which is easy to chill and transport to sports events, fits nicely in the fridge, and is easy to see for a grab-and-go when you're on the run to carpool, sports, or other events. They come in two convenient sizes and are preservative free.
As a sports mom, I know how important it is for active kids, especially athletes—whether rec league, club, high school, or college—to stay hydrated while in the game or during recovery after the final whistle. I asked my youngest to test it while playing basketball, and he liked it and felt refreshed. In fact, he grabbed another after school.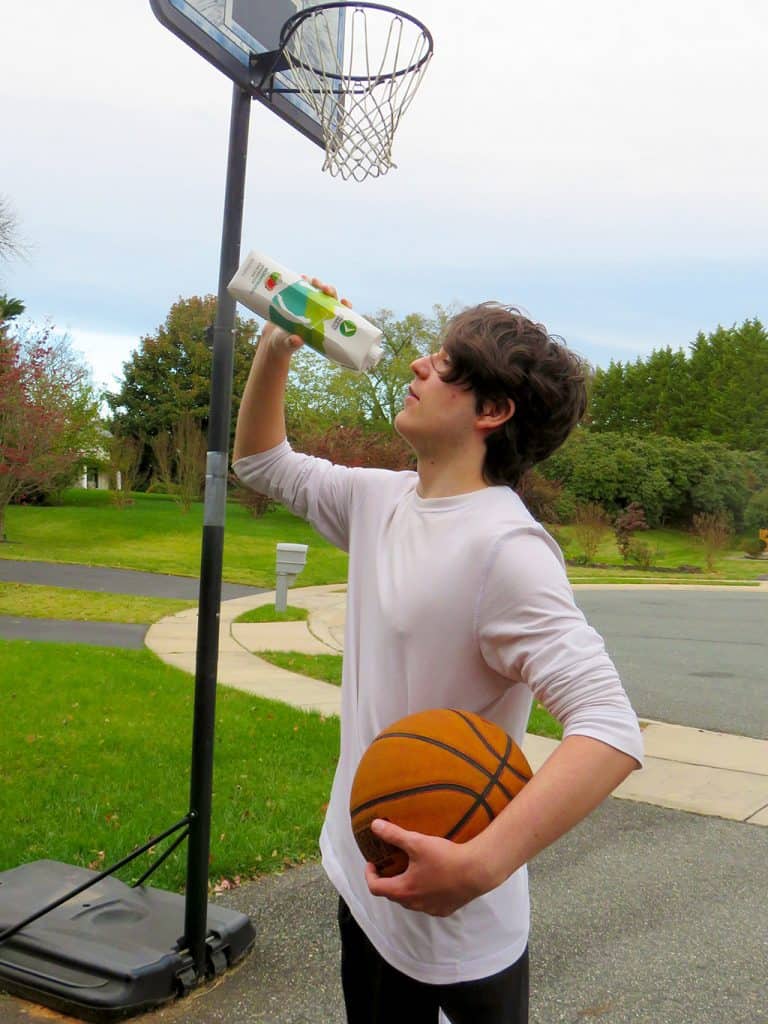 With an easy-to-read ingredient list of natural ingredients, I feel better serving it to my boys over the sugar-laden sports drinks on the market. The kids say it tastes great. Knowing it's been around for ten years is assuring, and it's around for the long haul. For me, it makes Greater Than Sports Drink a healthier and delicious sports drink which is mom tested, and kid-approved.
Visit www.drinkgt.com to shop Greater Than Sports Drinks and have them delivered directly to your door! Choose from single flavors or variety packs of handy 11-ounce containers or new 1-liter containers.
Connect with Greater Than Online