I love popcorn and was very excited to receive Prospector Gourmet Popcorn ahead of National Popcorn Day, January 19, 2023. Prospector Popcorn is more than a Gourmet Popcorn brand, it's a brand with an important mission. Prospector Popcorn creates jobs for individuals with disabilities.
I received complimentary Prospector Gourmet Popcorn in exchange for this honest review. All opinions are my own. This post may contain affiliate links.
Made in the Prospector Theater, a 501 (c) (3) nonprofit dedicated to the competitive and integrated employment for individuals with disabilities, Prospector Popcorn is popped fresh daily through the operation of the first-run theater in Ridgefield, CT. The employees are known as Prospects, and they get popportunities of meaningful employment. 75% of the employees self-identify with a disability, and they earn paychecks with competitive wages.
80% of Americans with disabilities don't have jobs. Meaningful employment is vital to so many parts of a person's health—mental, social, financial, and emotional. Giving opportunities to those usually underrepresented in employment means a more diversified workforce and a chance at a profession which allows them to show their talents and to interact with others.
The Professional Prospector Popcornistas have sparkle—talents and passions—and they transform theater popcorn to the next level with gourmet flavor combinations. The popcorn's popularity at the theater enabled Prospector to expand the business online, giving more employment opportunities to individuals with disabilities.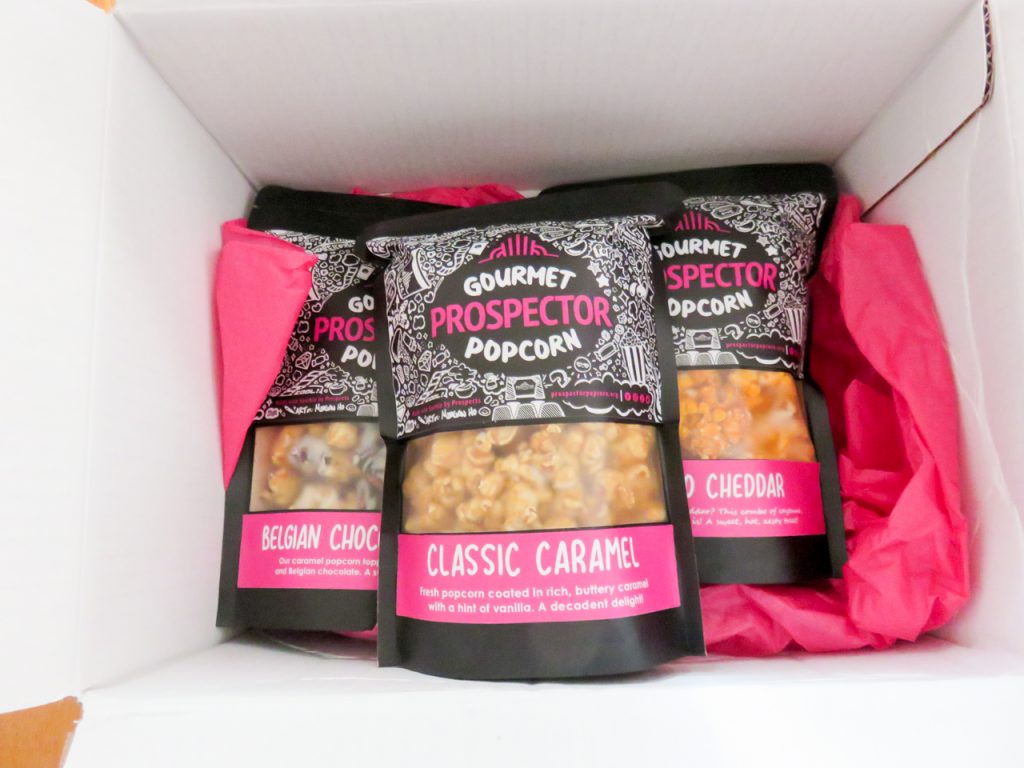 The Prospector Popcorn comes in several sizes, varieties, and in resealable bags–though you might be tempted to finish the whole bag at once. There are themed popcorn packs or you can create your own customized box.
Prospector Popcorn Review
For the review, I received three flavors of the Prospector Gourmet Popcorn:
Belgian Chocolate Toffee: The popcorn blend has pretzels, toffee, and Belgian chocolate. The mix of sweet and salty is amazing. It's my favorite blend in the shipment.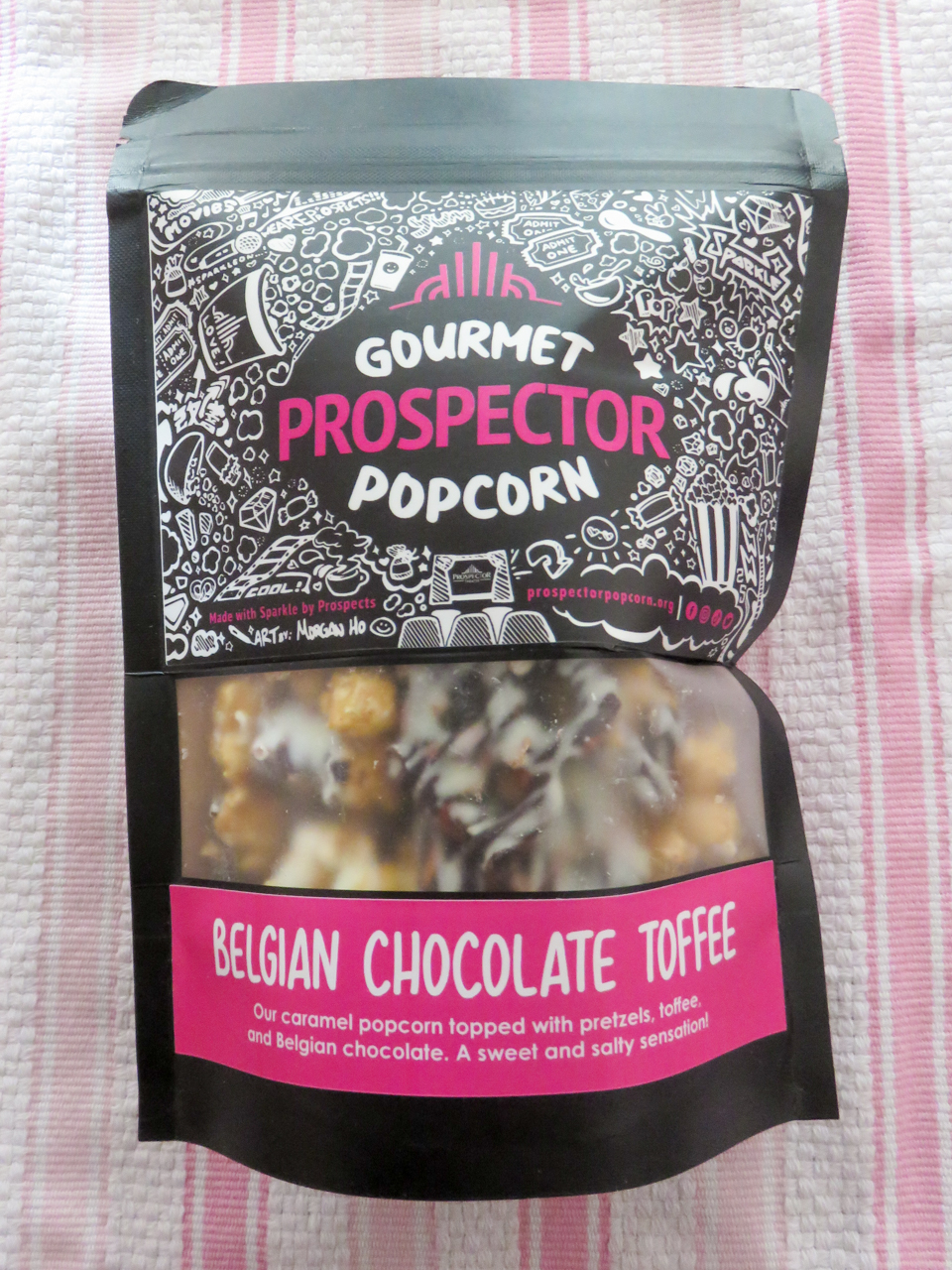 Buffalo Cheddar: This popcorn is flavored with cayenne, caramel, and cheddar. The heat plus sweet is like a party in your mouth and perfect for sports fans like my husband.
Classic Caramel: Fresh popcorn in a rich, buttery caramel with a hint of vanilla. A caramel popcorn lover's dream. It's a step above the usual, making an everyday snack extraordinary.
Celebrate National Popcorn Day with Prospector Popcorn
All of these flavors, plus the other gourmet flavors on the website, would be perfect for National Popcorn Day on January 19, 2023. To celebrate National Popcorn Day, Prospector Popcorn is having an all-day sale of 20% off site-wide.
Whether eating at home while watching TV, movies, or sports, snacking on the go, or sharing with a friend, National Popcorn Day is a great day to celebrate. Which Prospector Popcorn flavors will you be choosing?
Where to Buy Prospector Popcorn
Prospector gourmet popcorn is available for sale at prospectorpopcorn.org. Their online popcorn store sells popcorn in all of their gourmet flavors including Chocolate Strawberry popcorn, Sweet & Spicy Popcorn, Buffalo Ranch popcorn, and more.
Prospector Popcorn National Popcorn Day Sale
Don't miss your chance to save 20% off delicious popcorn from Prospector Popcorn! Shop their website on January 19, 2023 to grab 20% off sitewide!
For more delicious food gifts and gourmet popcorn gift baskets, visit our gourmet foods collection at Miriam's Boutique.